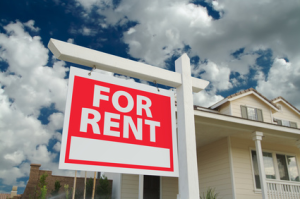 According to the 2015 National Housing Pulse Survey, conducted by the National Association of Realtors, more renters are now hoping to own a home.
The survey also found that the number of people who say they prefer to rent has declined.
NAR President Gary Thomas points to the fact that in many parts of the country, it's cheaper to own a home than to rent one.
The survey, which measures consumers' attitudes and concerns about housing opportunities, found 85% of Americans believe buying a home is a good financial decision and more than two-thirds (68%) said now is a good time to buy a home. Since the last survey in 2013, 36% of renters are now thinking about purchasing a home, up from 25 percent, while those who say they prefer to rent dropped from 31 percent to 25 percent. Over half of renters say that eventually owning a home is one of their highest personal priorities.
Attitudes toward the housing market have also improved over the years. 49% identified an increase in activity within their local housing market in the past year, compared to the 2013 survey, where 44% perceived an increase in activity, and compared 2011 survey just a few years ago, where only 12% perceived an increase in activity.
For many Americans, the perceived obstacles to homeownership have remained unchanged over the years; low wages, student loan debt, and little savings for a down payment and closing costs continue to make it difficult for many to become homeowners. Respondents across the board – young and old, college graduates and non-graduates – consider student loan debt to be a large obstacle. 78% of respondents perceived student loan debt to be at least a medium obstacle to buying a home, and among millennials, 86% consider student debt to be at least a medium obstacle.
"Student loan debt is a concern for many consumers in today's market, especially first-time buyers," said Thomas. "Buyers with student loan debt may find it difficult to access mortgage credit, as well as save for a down payment. Pending mortgage finance regulations requiring higher down payments could also contribute to the already tight lending environment. Realtors are working with regulators to address this issue and are committed to making sure those who are willing and able to own a home have the opportunity to pursue that dream."
Overall, faith in the housing market has improved markedly, a vast majority of Americans believe that buying a home is a solid financial decision, and most believe they could sell their home for at least its initial purchase price.
Although many renters would like to buy a home, the facts show this is becoming harder and harder especially in Greater Los Angeles area in which we operate. Rents have continued to move up above 6% this year and the amount of first time home buyers that can qualify dropped from 27% to 18%. Many professional real estate investors have been looking to homes to invest their money due to increasing rents and the compression of CAP rates in more traditional real estate investment options like apartments and office buildings. We help many investors purchase rental homes, and although the cash on cash returns are between 3-5%, they seem satisfied.
For more information, CONTACT US or call us at 626-399-1000.